Sabine's Portfolio
View Sabine's work: a slidehow of landscapes, seascapes, still lifes, portraits, and architectural renderings in watercolor and oil.
Commission an Original by Sabine
Watercolor or oil matted and framed paitings, greeting cards, stationery, calendars
Painting workshops taught by Sabine
Community programs and private classes in watercolor and oil
More about Sabine
Her biography, awards, and exhibitions

Sabine Bonnar is an award-winning artist whose work is inspired by the beautiful landscapes and seascapes of New England. Amongst her awards is the coveted "Grumbacher Gold Medallion Award." She often begins her landscape and seascape subjects with photographs she has taken on-site so that the precise light and shadows are captured. She finishes the work in her studio in Trumbull, Connecticut, working from the photographs to capture the detail and mood that are representative of her style. Original watercolors are painted on Arches professional water color paper and matted and framed to order. Oils are painted on canvas and framed to order.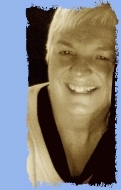 Sabine accepts commissions for original works, teaches watercolor and oil workshops, and sells her work as originals or as limited edition prints and greeting cards. Sabine's work can be seen at local and national exhibitions, and art shows in the New England area. To find out more about her work, view her portfolio, or where she is teaching, please use one of the links on the menu.