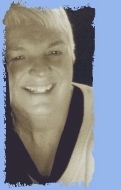 Trumbull artist, Sabine Bonnar, has painted for 25 years in watercolor, oil. and pastels, and is well know for her watercolor portraits of homes.
While pursuing a career in Physical Therapy, Sabine studied art at the Kunst Hochschule Essen in Germany. After her move the USA she attended art classes at the Art Institute of Chicago and later, after moving to Connecticut, at Sacred Heart University..
Participation in workshops with Don Andrews, Charles Sovec, Barbara Goodspeed, Richard Ochs, and Hank McLaughlin has allowed her to expand her experience and hone her skill..
Sabine is inspired by the beauty of nature and the complexity of simple things in our daily lives. She expresses this in land- and seascape, still-life, and floral paintings, and portraits of homes and pets..
She is a member of CCA, FAC, SCAN, AAPL, and CWS and enjoys teaching art at local Senior Centers, After School Programs, Summer Camps and private classes in watercolor and oil.
Her artwork has been displayed at the Salmagundi Club in NYC and can currently be seen at the Case Memorial Library in Orange, CT. It has been accepted into many local and national art shows and won many awareds, including the coveted "Grumbacher Gold Medallion.".
If interested in the purchase of a painting or the commission of a home or pet portrait you can reach Sabine at (203) 371-6466, or you may send her message by completing the commission request form..